/* php endif; */ ?>
Josh Muir from Frances Cycles (Santa Cruz, CA) shows us this diffusable steel track bike with stainless highlights.
website: http://www.francescycles.com/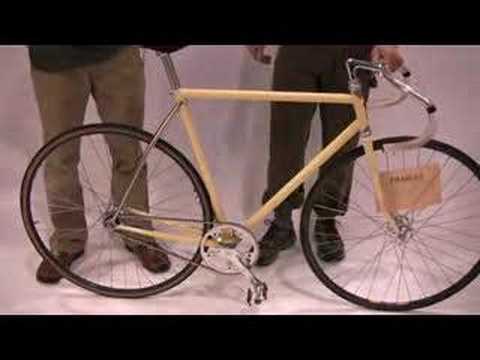 About the author: Thien Dinh
Thien Dinh gained most his cycling knowledge the old fashioned way, by immersing himself in the sport. From 2007 to early 2013, Thien served as RoadBikeReview Site Manager, riding daily while putting various cycling products through its paces. A native of California, Thien also enjoys tinkering with photography and discovering new music.
Related Articles
NOTE: There are two ways to comment on our articles: Facebook or Wordpress. Facebook uses your real name and can be posted on your wall while Wordpress uses our login system. Feel free to use either one.
Facebook Comments:
MPU 300x250
Contests
Most Popular Articles
Most Popular Articles
Facebook Activity Feed